High Tea
Indulge in the perfect blend of elegance and sweetness with Crème's High Tea Service. Elevate your afternoon to a new level of sophistication as you immerse yourself in a symphony of delectable flavors and exquisite treats, all meticulously prepared by our expert bakers and pastry chefs.
Cancellation policy


Credit card details are required to secure this reservation.
Should you wish to cancel or make changes, please contact us at 1300 605 363 at least 48 hours prior to your reservation, or a cancellation fee of AU$35 per person will be charged to the card provided.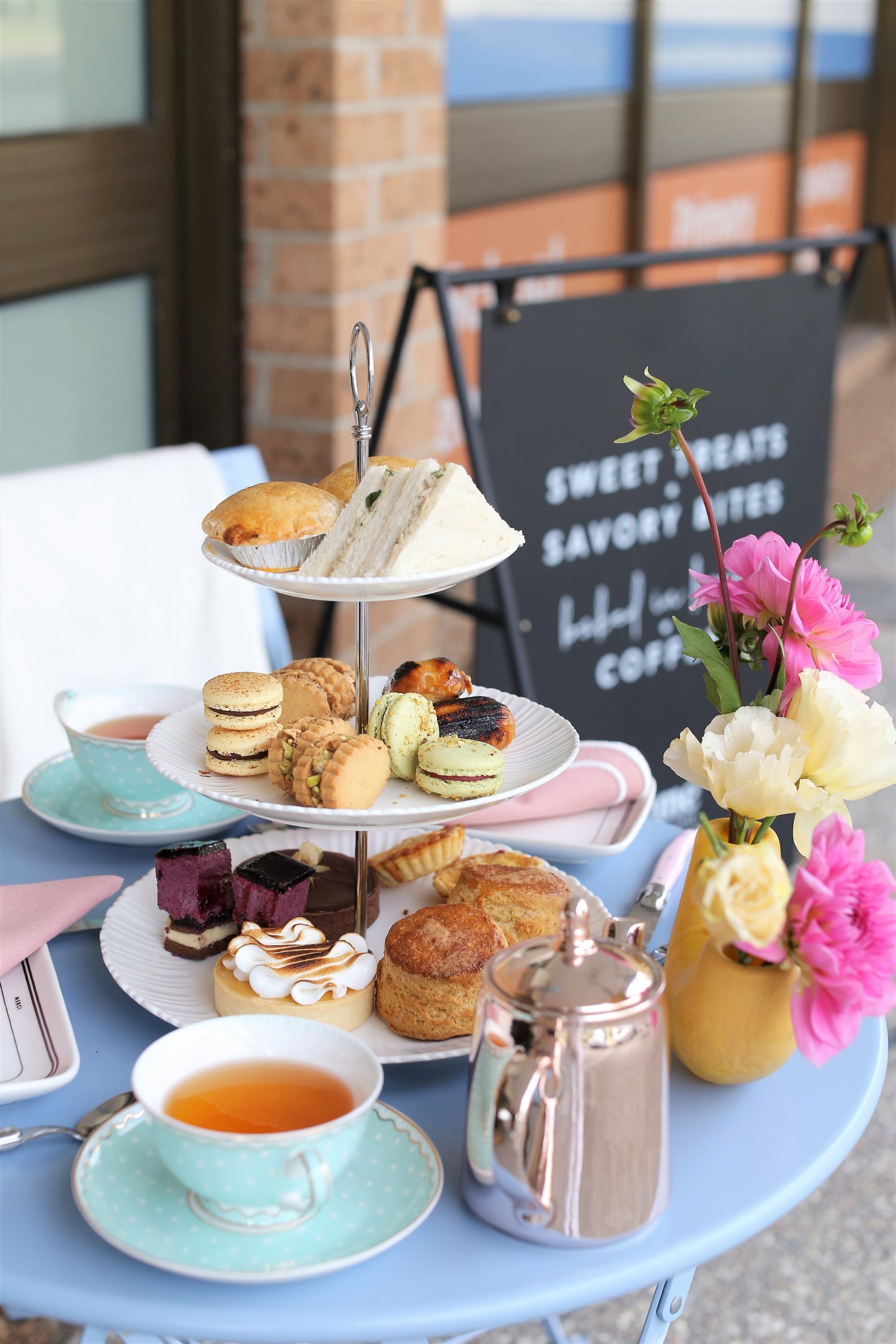 High Tea
$69 Per Person with Choice of Tea or Coffee
SAVOURY
Beef Pie
Finger Sandwich
Quiche Lorraine
SWEET
Financiers (V)
Crème Brûlée Eclairs (V)
Caramel Chocolate Tart (V)
Passionfruit Meringue Tart (V)
Pistachio Raspberry Macaron (V, GF)
Chocolate Passionfruit Macaron (V, GF)
SCONES
Vanilla Scones, house-made berry jam, clotted crème
We apologise for not taking any special dietary requests for the high tea
v = vegetarian
GF = gluten free
Beverage
COFFEE
White: cappuccino, latte, flat white, macchiato, piccolo
Black: espresso, long black
CHOCOLATE
Belgian Hot Chocolate, Belgian Hot Mocha
ORGANIC TEA
English Breakfast, Earl Grey, French Earl Grey, Green Sencha Jasmine & Rose, Digest, Serenity, Hibiscus Lemon Myrtle
CHAI
Organic Chai Latte, Organic Chai, Sticky Masala Chai
ICED
Iced Long Black, Iced Latte, Iced Hibiscus Lemon Myrtle Tea
We regret we cannot serve alcohol in our premises